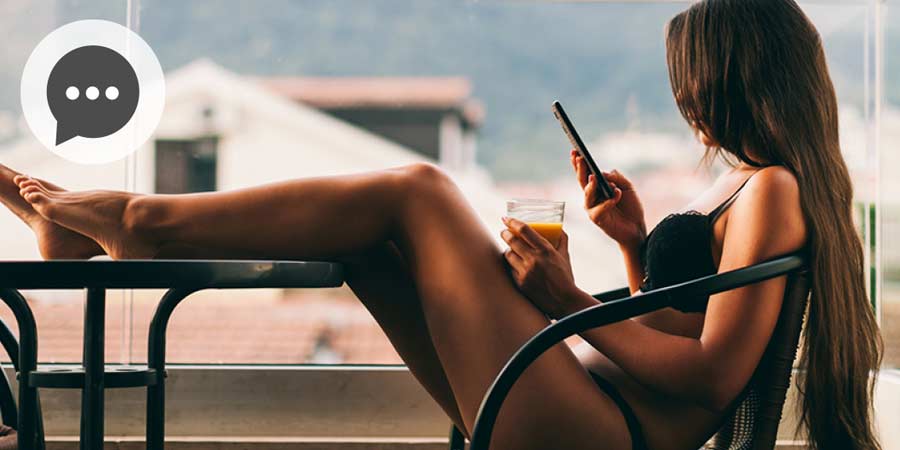 Make the most of your membership by starting conversations with other members. Our Messenger system allows unlimited, free-flowing conversations between members – all for 1 message credit per conversation. Conversations never expire, so you can message back and forth for as long as you want!
Maximise your chances of connecting with members by starting new conversations every day depending on the Premium membership package you've chosen.
| | |
| --- | --- |
| Silver members | Start 4 conversations per day |
| Gold members | Start 12 conversations per day |
| Platinum members | Start 25 conversations per day |
Messenger is an instant messenger system, and Gold and Platinum members also have access to built in video and audio capability.
Your inbox is split into two tabs – Focused and Other – to streamline your experience.
Features within Messenger include:
Enable Contact Filters to filter incoming messages to members who meet your Match Criteria or Profile Verified members only so that your inbox is prioritised and you can focus on the members you want to meet.
You can Leave a conversation which automatically moves the conversation to your Deleted folder or Ignore a conversation in your Focused Inbox which will move it to your Other folder.
You can pin your important conversations, add labels and of course save or delete conversations.
Saved Responses allow you to create templates that you can use to reply to other member's messages quickly. They're a quick way to politely let a member know you don't think you're a match or that you're interested but will reply to them later.
Want to share your personal photos with another member? You have the option of attaching a photo from your device, sharing a photo from one of your Galleries or you can give a member access to your Private Gallery by clicking the padlock icon.
If you feel a member you are chatting to isn't genuine you also have the option to Report or Block them using the dropdown menu within that conversation.
Gold and Platinum members also have access to built in video and audio capability.
To make the most of your membership login every day to use your daily message credits. Credits don't accrue so you have until midnight every day to utilise them.
To see how many message credits you have remaining today go to your Home page and look at Messenger in the left hand menu or via the drop down menu on mobile devices.
Learn more about the Messenger feature by visiting our Help Centre.