Signs that your holiday destination was a Swingers Resort!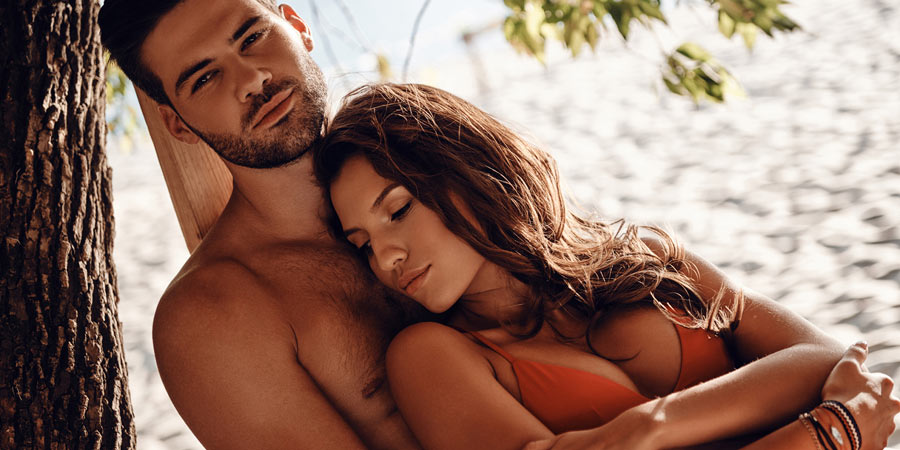 Did you come back from your last holiday with a smile on your face? What no photos? And friends, family and work colleagues still don't know exactly where you went? Here are the top 10 signs that your holiday destination was a swingers resort. But don't worry, your secret is safe with us.
You were vague about your destination!
You and your partner were SO excited! You booked the holiday a full year in advance, arranged to take the time off with your employers and just kept referring to it as "your trip". You discussed creating a cover story but instead when someone asked where you were going you deferred to your partner having made the arrangements and just said it was a "beach location".
You didn't take your children or suggest friends accompany you!
You spoke about your holiday destination being "child-free" and that it would be a good opportunity for the children to go to summer camp; stay with your parents; learn to be independent. And although your besties have travelled with you before, this time you didn't offer, just telling them it was a chance for you to reconnect with each other.
You bought a lot of new outfits but you only packed a really small bag!
Holiday shopping took on a life of its own with hours of online research and purchases. But when you left for the airport your combined baggage was light compared to your usual holiday packing.
You returned with an allover golden tan!
You both returned with an enviable golden, healthy tan to go with your big smiles. Of course the secret was that underneath your everyday clothes you sported no tan lines to ruin that allover glow. And we're pretty sure that glow isn't just from the sun!
You didn't share your holiday photos!
Your holiday photos appear to be non-existent. There was the obligatory photo at the airport with a glass of champagne uploaded to Facebook but that was it. No hotel room with the towel swan on the bed, no sandy beaches with turquoise water and the occasional palm tree. Who goes on holiday for a week and doesn't take photos? Swingers, that's who!
You suddenly start talking about the amazing couple/s you met!
We all come back talking the amazing people we met on holidays; sat next to on the plane; shared a laugh with at the bar. But all of a sudden you keep mentioning "Sandy & Bob, Jessica & Mike and Megan & Tyler" a lot! And you all seem to be planning to hook up, oops we mean meet again, on a future holiday. And funnily enough they didn't take their children on holidays either.
You are booking the same holiday as soon as international travel is allowed!
Yep, plans are already underway for the next trip. In fact you were googling room availability the day you arrived home.
You came back very loved up!
Your friends have commented how loved up you both are. And they really want to know your secret but we don't think they're going to guess the real reason and you're not sharing. Well you are, just not your secret.
Your self confidence and body confidence has increased!
You just seem different! You have a new confidence about your relationship, your body and your attitude to living life to the fullest. There has been a shift and it shows, and we're not talking about that amazing tan.
You needed time off to recover from the holiday!
Why did you come back so tired? You blamed the timezone. Where did you go again? It's alright, we get it.
Book your next Swingers vacation here:
Copyright © 2023 Swingles It is illegal to use any or all of this article without the expressed, written permission from Swingles and the author. If you wish to use it you must publish the article in its entirety and include the original author, plus links, so that it is clear where the content originated. Failure to do so will result in legal action being taken.
The content posted on this blog is intended for informational purposes only and the opinions or views within each article are not intended to replace professional advice. If you require professional relationship or sexual health advice you should consult with an appropriately trained and qualified specialist.