Platinum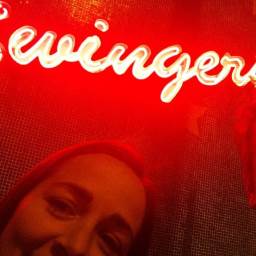 Click to locate
Winnetka
, CA
47, Female & 52, Male
Winnetka, CA
Looking for Women, Couples Any Age for Casual encounters
Experienced Couple
We have been in the lifestyle for quite a while and are comfortable with a lot of scenarios. We are a stable, happily married couple looking for some fun with others. Interested in Single and Hallpass Females and Couples (On a very rare, special, moons aligning kind of occasion a single Man) with the focus on Her! Just to be clear, if you are a single female or hallpass lady with a pierced tongue - the Mrs. wants you, alone, together, however...

We are not new to the lifestyle and will make decisions based on each opportunity. Each situation is going to be different, whether the girls play alone or one or both boys join, soft swap, full swap etc - whatever feels right will apply. We'll be up-front and you should be too, we all want to have fun and enjoy the experience and of course each other. Please be Drug / Disease / Flea free and be well groomed. We only practice safe sex and expect the same from you.

The Mrs is seeking a gal-pal for occasional solo Girl/Girl play, no men, hubbies or boyfriends.
Looking for Single/Hallpass Bisexual ladies who would be interested in meeting a Bisexual Hallpass Wife for a drink. Maybe if an exceptional couple comes along that could be an option.... but let's just keep the expectations where they need to be.
Ideal partner
Her: My ideal woman would be this incredibly self-confident woman, who can ease into play with playfulness and passion.... I have always been curious about piercings but that is just a bonus. (maybe?) I love a great smile and people that are really down to earth.

Him: An assertive woman with the Mrs. and able to play with both of us comfortably, but still remember it's really about her. Unless it's just me. In that case, I like a little woman to my woman, playful and sensual. I have moods from rough and dominant to more soft and sensual.

Her: Ideal boy... someone who is respectful to me and my husband for sure.. recognizes the specialness of the situation. Good looking without knowing it is ideal... Playful and fun is a must! If you're too serious or "rico suave" I'll be put off. I definitely need to feel comfortable.

Him: This is a good guide for all SM's; Be polite, Be respectful, Be on time, Be showered, Do not make demands, Do not flake, Do not bring your buddies or ask if they may join, Do not be a Douche, Do not touch without asking, Read and respect profiles, Speak to the male half of a couple and lastly, realize that you are not the only SM out there; give Mrs. JnT a reason to spend time with you.

Her: My ideal couple would be fun loving and attractive... stable and secure please! Secure with each other and with this. We love food and I love wine.. It could be great to have another couple we can relate to in different ... areas. We know that 4 way dynamic is really rare to find, we are open to friendships but all 4 of us have to be into the situation, no taking one for the team. If I were to play unicorn the same would apply.

Him: We would love to meet likeminded people, attractive of course. Can't stress enough the need for no drama, that we are all open and respectful of boundaries. I love the idea of having another couple we can access regularly, in the lifestyle and outside of it as well. When playing the guest (solo) with a couple, it's important to know what the rules and boundaries are beforehand. We do play asynchronously without getting our feelings hurt knowing the four way attraction doesn't always work. Open communication might just open other avenues of play with us.

We go with the flow, in every aspect of our life and travels, like the same in others. We look forward to hearing from you. Thanks for taking the time to read through this.

Us
| | Female | Male |
| --- | --- | --- |
| Age | 47 | 52 |
| Location | Winnetka, CA | |
| Relationship | Married | |
| Sexual Preference | Bisexual | Straight |
| Experience | Seasoned Swingers | |
| | | |
| --- | --- | --- |
| Height | 162.5 cm (5'4'') | 183 cm (6'0'') |
| Body Type | Cuddly | Average |
| Eyes | Green | Blue |
| Hair | Brown | Grey |
| Tattoos | Shoulder, Lower Back, Other | Arm, Shoulder |
| Piercings | Ears | Ears |
| Body Hair | | Light |
| Pubic Hair | Manicured | Manicured |
| Bra Cup | C | |
| Endowment Length | | 15 cm (6'') - 18 cm (7'') |
| Endowment Girth | | Average |
| Circumcised | | Yes |
| | | |
| --- | --- | --- |
| Lifestyle | Relaxed | Traveller |
| Drinking | I drink socially | Non-Drinker |
| Smoking | Non-Smoker | Non-Smoker |
| Drugs | - | I don't take drugs |
| Practice Safe Sex | Always | Always |
| | | |
| --- | --- | --- |
| Ethnic Background | White / Caucasian | White / Caucasian |
| Personality | Independent | Adventurous |
| Star Sign | Gemini | Virgo |
| | | |
| --- | --- | --- |
| Have Children | Yes | Yes |
| Want Children | No | No |